As native Bereans, Terry & Jerilu Fields, shop owners of Top Drawer Gallery in Old Town Berea, want to give you an insiders' view of the town they live in, work in, own a business in and which is close to their hearts, Berea KY. For the close to 300,000 visitors per year, the Fields would like to layout the perfect day visiting, shopping, and exploring the attractions of Berea KY, "Where Art's Alive".
Known as the Folk Arts and Crafts Capital of Kentucky, Berea is home to artists and craftspeople known around the globe for their talent. This town at the foothills of the Appalachian Mountains is populated by just more than 15,500 people, with an additional 1,660 college students when Berea College is in session.
"We love Berea because of the diversity of options when it comes to great local food, beautiful landscapes, festivals, events, the unique culture and the incredible variety of handcrafted arts and crafts. We love meeting tourists who come to explore our beautiful town, as well as the student body, parents and faculty of Berea College who arrive each fall. Those who stop in to shop and browse at Top Drawer Gallery often ask for recommendations of where to eat, what shops to visit and what stops they should make during their visit, so we would like to share our version of the 'perfect day in Berea KY',"

– Jerilu and Terry Fields
In August 2021, "Berea was ranked #2 in a recent survey of Kentucky's Most Charming Town, bested only by Midway, according to onlyinyourstate.com."
LODGING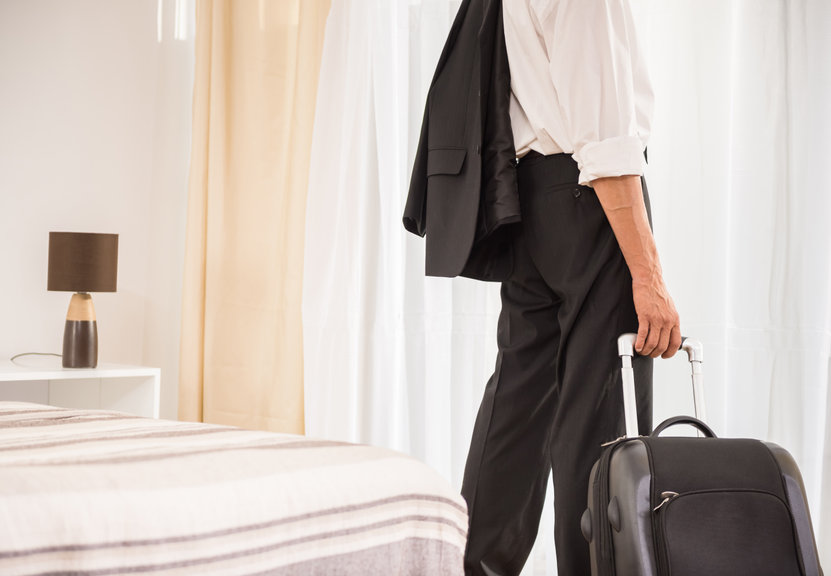 Start your day off right in Berea KY by waking up in the historic Boone Tavern. For the full Berea experience, Boone Tavern is the center of the community and a support system for Berea College, as it's own by the college and many of the staff are students of the college, fulfilling their work requirement to attend the free liberal arts college.
Boone Tavern Hotel & Restaurant of Berea College: A historic Berea hotel, Boone Tavern was built in 1909 at the suggestion of Nellie Frost, the wife of the College president, William G. Frost. As the reputation of Berea College grew, so did the number of guests that Mrs. Frost received, reaching a total of 300 guests in one summer. Boone Tavern Hotel & Restaurant– named for Appalachian hero Daniel Boone – has been hosting visitors of Berea, Kentucky, ever since, including the Dalai Lama, Henry Ford, President and Mrs. Calvin Coolidge, Eleanor Roosevelt, Maya Angelou, and Robert Frost.
Built at a prominent location on the College Square in the heart of Berea where the old Dixie Highway intersected with the campus, Boone Tavern has become one of the most famous Kentucky hotels and has been known as a popular destination for travelers of business and leisure alike.
*Parking is free for hotel guests, and they offer complimentary bicycles for guest recreation and for shopping.
BREAKFAST
We highly recommend a stop in Native Bagel, where you can find hand-rolled bagels, creative spreads, tasty sandwiches, salads, espresso, coffee drinks, and sweets. Berea's Native Bagel makes fresh, New York Style bagels, bagel sandwiches, espresso, and more featuring ingredients from local suppliers. Their bagels are made fresh every morning with featured ingredients from various local farms and producers. Enjoy!
Now it's time to shop!
SHOPPING
Visit the Artisan Village, known by locals as "old town" for unique, handcrafted and handmade artistic arts and crafts. When you visit Artisan Village, you'll understand our why we're called the Folk Arts & Crafts Capital of Kentucky. "Old Town" is filled with artisan studios, handmade jewelry, fabric stores, galleries, glass studios and unique boutique, candles, wood shops and gift shops.
Here are some must-sees when you come down to Artisan Village of Berea: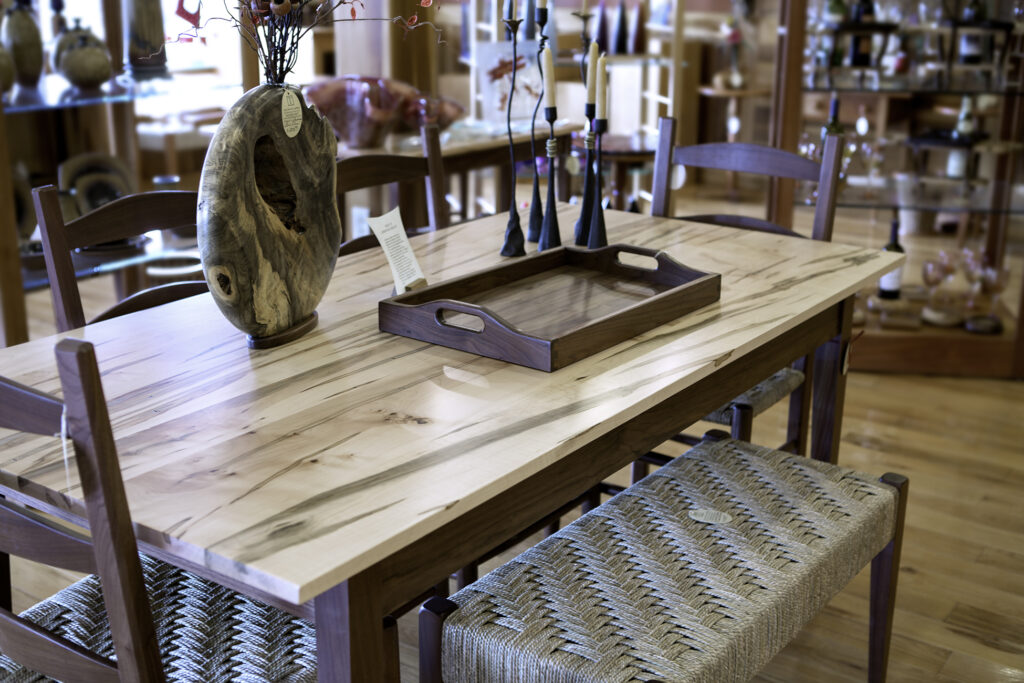 Weston Glass Studio with glass artist, Michelle Weston who offers handcrafted glass giftware at affordable prices, including glass ornaments, vases, starfish, glass paperweights, pumpkins and more. She also offers classes seasonally. She first became interested in glassblowing at Hastings College in Nebraska and received her MFA in glassblowing from Bowling Green State University in Ohio. A large glass picture window separates the studio from the gallery so visitors can watch the process in person.
Painter's Palette Gallery, with watercolor artist, Bob Berger who also produces illuminated calligraphy pieces. A former United States Marine, graduate of the University of Richmond, and retired insurance executive, Bob Berger has developed his talent of painting in watercolor in a manner unlike most artists of this medium. A detail-oriented painter who is challenged by intricate subjects, his works reflect the detail he applies to each piece. His watercolors tend toward detail-oriented works of intricate subjects including trains, scenes from the Hubble space telescope, and Kentucky landscapes.
After living in Florida for forty-one years, Bob and his wife moved to Berea, KY in 2006 where he has been able to expand and develop his work in a truly artistic environment. Mostly self-taught, Bob has studied with Terry Maddon, Mitchell Tolle and Joe Fettingus, and he presently teaches watercolor and calligraphy classes in at his studio Berea.
Address: 119 N. Broadway, Berea KY
Weaver's Bottom Craft Studio is owned by a husband-and-wife team with a combined experience of 90 years' experience. They produce handcrafted weavings, cornshuck dolls, books and elf & fairy houses. As a weaving student at Berea College, Neil received a degree in Spanish and won the Sara Fuller Prize Loom, a high honor. The college promptly employed him as a weaver with Fireside Industries. He then left Berea College to set up the craft program for Fort Boonesborough State Park. A serious weaver for over four decades, he has woven cloth in wool, linen, and even mylar, but he prefers to work with cotton. Mary is renowned for her cornshuck dolls. She creates scenes and characters using natural products.
Address: 140 N. Broadway, Berea KY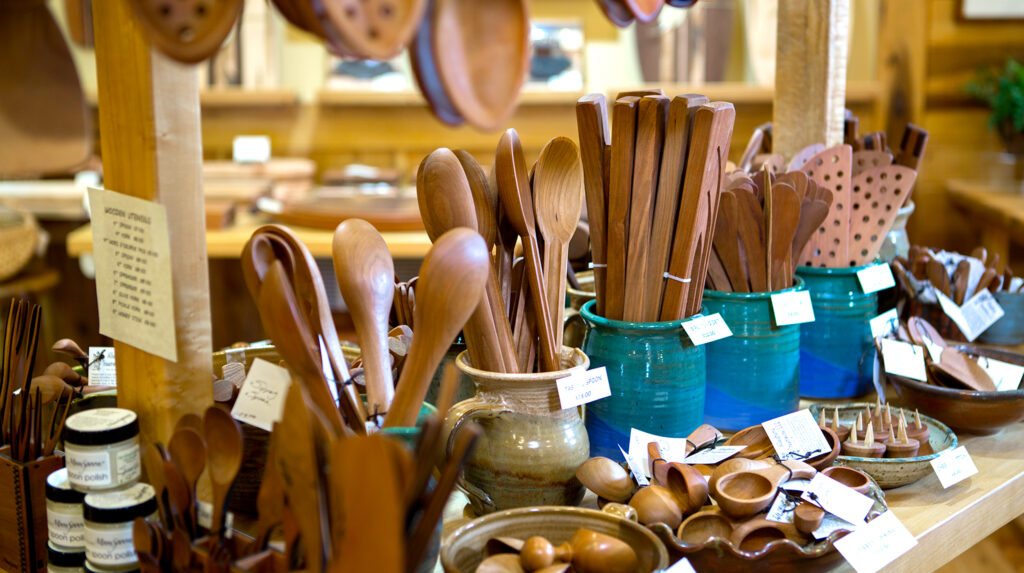 Old Town Fabric offers supplies for all your quilting needs, fabric by the yard, fat quarters, precuts and panels, backing and batting, thread and buttons, including 100% cotton fabric. This local fabric shop offers a wide selection of cottons, quilting fabrics, polyesters, and flannels.
The Kentucky Guild of Artists is a membership organization working to preserve and promote the heritage and future of art and craft in Kentucky by offering gallery space for juried Kentucky artists. They also offer Fine art and craft classes available through our Art and Craft School.
The Kentucky Guild of Artists and Craftsmen (KGAC) was founded in 1961, it is the oldest organization in Kentucky working to preserve and promote the rich heritage and exciting future of art and craft. The KGAC "Guild Train," which ran from 1961 through 1967, introduced hundreds of thousands of people across Kentucky to the world of art and fine craft. Though the "Guild Train" no longer runs, the historic project was highlighted in 100 Years of American Craft, published in Niche, and discussed in American Style.
The Cabin of Old Town Artisan Gallery, with wood artist Tim Wade, offers artfully crafted woodworking items ranging from artsy to functional pieces. The shop itself is a walk back in time as it's located within a circa-1813 cabin that once housed a family of fourteen. Berea craftsman and artist Tim Wade spends his days transforming pieces of wood into unique and beautiful works of art and useful items. When asked what he enjoys making most, Wade said he likes variety. Wade produces not only his snowmen, but forks, spoons, spatulas, cutting boards, jar lids, bowls and more. Wade said he always tries to keep the prices of his items in a range so that any income level can purchase his work. He simply wants his art to be enjoyed by everyone. He added that he hopes people who buy his art form a connection and bond to the pieces.
Address: 3 Artist Circle, Berea, KY 40403
And last but not least ….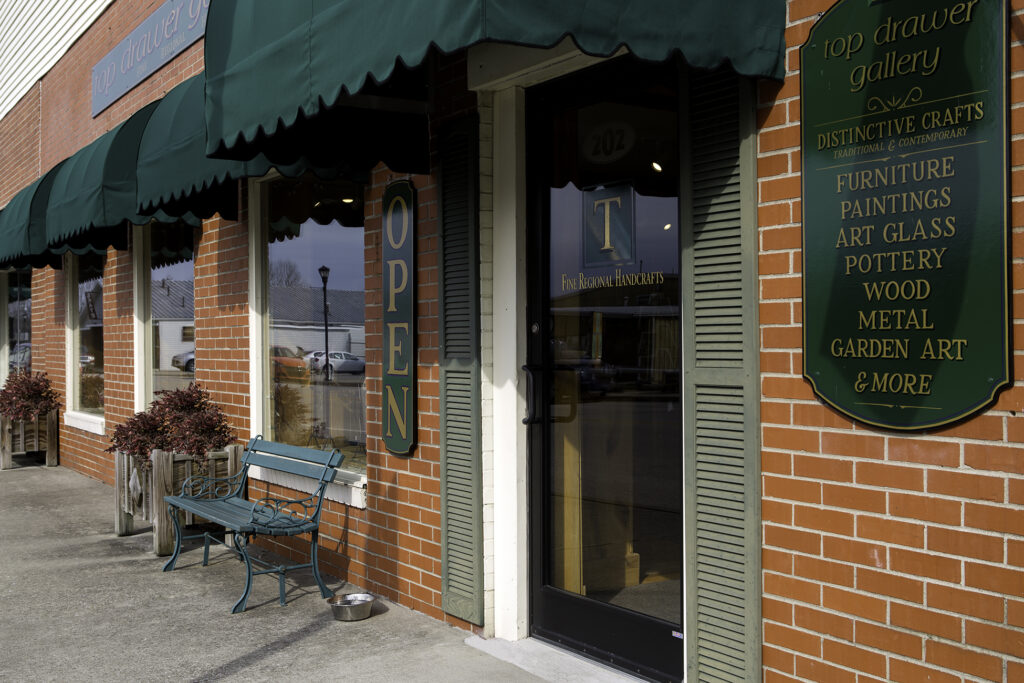 Visit us at our store, at Top Drawer Gallery. Located in the Old Town Artisan Village, Berea, Kentucky, we offer Handmade American Artistry in handcrafts, art, furniture & decor. Founded in 2003, Top Drawer Gallery enjoys a reputation for quality due to owners Terry and Jerilu Fields cultivation of relationships with hundreds of the most talented craftspeople and artisans from across the State of Kentucky, and nationally. As a highly regarded wood craftsman himself, Terry has created the perfect venue for these artisans to showcase their craft.
Top Drawer Gallery offers beautiful wood items, shaker style furniture, custom furniture, glassware, jewelry, whimsical items, functional items and so much more. Our Handmade American Artistry Collections are the finest handmade jewelry, glass, pottery, wood and metal products available. Because we maintain relationships with all our Artisans and have hand-picked each piece especially for our gallery, all of our collections are unique.
After all of that shopping, it's time to whet our appetite with a great locally-owned restaurant and favorite of the locals:
LUNCH
Papaleno's Italian Restaurant, has been serving great pizza and other Italian dishes in Berea since 1984. They provide a taste of Italy where the commonplace is not common. Where bread means fresh baked daily. Where cheese is made with 100% whole cream. Where pizza crust is made Italian-style right before your eyes. Where sauces are savory and fresh. Where sandwiches and subs are brimming with delectable morsels, where tradition for good food transcends the years, reaching back into the era of the original Papa Leno, whose feats are now a legend.
Now let's work off that carb-fest, with a walk through our picturesque scenic walks as we are surrounded by Owsley Park, the Berea Pinnacles, and the Appalachian Mountains, the town is also popular for the natural beauty around it.
ATTRACTIONS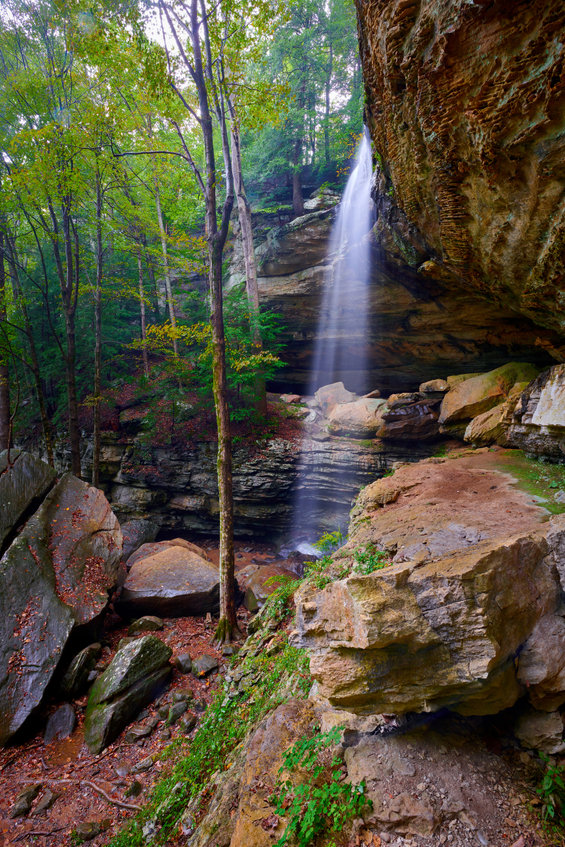 "Undoubtedly the beating heart of the folk arts and crafts scene in Kentucky, it's also home to more than 8,400 acres of closed canopy forest and a well-maintained trail system. Designated as one of Kentucky's Trail Towns, which are billed as a 'home base for outdoor expeditions', Berea is full of festivals, trails, parks, and performances." – Kentucky Tourism
Berea has been designated one of Kentucky's Trail Towns because of our nature walks, paved trails, wooded paths, historic roads and sites, rocky lookouts, scenic reservoir, and more. The best hikes include:
Pinnacle Trails at Berea College Forest (Indian Mountain Fort Trails)
Anglin Falls
John B. Stephenson Memorial Trail
Brushy Fork Trail
Boone Trace Trail
For more information, visit https://visitberea.com/recreation-nature for hiking, biking, golf or kayaking information in Berea, including maps and trails.
Too cold or rainy for outdoor activities?
Visit the Kentucky Artisan Center unique destination of 25,000 square feet that celebrates the artisans of the state through information about Berea and Kentucky in general, demonstrations, events, displays and exhibits, and sales of the arts and crafts created by Kentucky artisans. The Kentucky Artisan Center at Berea features the work of over 800 Kentucky artisans creating every category of modern and traditional crafts, two-dimensional art, and other visual arts; music; books; film; and specialty foods. Many of the featured artisans have been juried into such prestigious programs as the Kentucky Craft Marketing Program, the Kentucky Guild of Artists and Craftsmen, and/or the Southern Highland Craft Guild.
After the walk inside or out, let's enjoy dinner and drinks … and yes, we are no longer 'dry'. Due to a recent change in the law, alcohol is now being served by the drink in several Berea restaurants.
DINNER
Whether you spent your afternoon traipsing through art galleries or hiking the Pinnacles, you probably have worked up quite an appetite. And we come full circle and return at the end of our day to the Boone Tavern Hotel & Restaurant. Enjoy a large selection of wines, local craft and domestic beers and, of course, Kentucky bourbon along with your meal.
Start off your meal with complementary spoonbread, a traditional Southern dish similar to cornbread, but sweeter—especially when slathered in melting butter. The menu offers entrées such as lamb meatloaf, rabbit potpie and fried green tomatoes, as well as more traditional choices like steaks, chicken and pork chops. The chef uses locally grown items, specifically from the Berea College Farm, whenever possible.
Our new lunch and dinner menu includes a variety of appetizers, freshly made salads, unique sandwiches, hot entrees, Boone Tavern Signature Dishes, Gluten-Free items, and dishes that feature ingredients from Berea College Farm, as well as homemade desserts especially prepared by our Pastry Chef.
COME VISIT US SOON!
We welcome all, near and far, to come visit and embrace our southern hospitality, our unique mixture of cultures and talents and our appreciation of history that makes our home a unique and unforgettable destination. Contact us for more information or visit the following resources to learn more about our town: